Trained as a sound technician, driven by a creative instinct, always looking to expand his artistic palette, Tristan, eager to work in the open air and make good use of his new passions, joined Tonnellerie Baron in February 2021 to plant, cultivate, feed his mind and grow Tonnellerie Baron's new organic cafeteria.
Tristan, you recently joined the team at Tonnellerie Baron as a gardener. Can you tell us about yourself? Who are you? Where do you come from?
– In my first professional life I was a sound technician and generalist in the audiovisual industry. Previously, I worked in cultural activities, programming concerts in municipal theaters, screenings in cinemas in the Paris region. The problem in these jobs is that you are always indoors and I felt that it affected my morale.
After a training in communication and events, I found positions in media libraries and before coming here, I worked in a contemporary art museum, producing exhibitions and artworks, hosting artists …
When did you start your career change?
– I have been gardening personally in my garden for about ten years. At the same time, I started to take an interest in ecology and therefore became more sensitive to environmental issues. I then wanted to improve my knowledge about permaculture, agroecology so I continued the self-study and experimentation at home on a very small scale. My mentality also changed towards the respect for others and for animals and my sensitivity increased when my daughter was born.
Do you want to "get back to the land" then?
– I am leading a personal agroforestry project on living soils of a few hectares (combination of trees and crops, layers of plants on the same plots), it is within the scope of that study that I met Nicolas Tombu, who told me about Tonnellerie Baron's short-term projections: creating an arboretum of rare oaks, a vegetable garden to supply the employees' organic cafeteria, receiving schoolchildren and designing an educational course, all of that with a view to preserving biodiversity.
We already had affinities without knowing it since we are the only two inhabitants of Les Gonds to cultivate a Mandala garden!
What is the market gardening on living soil?
– Before feeding the plant at any cost without really knowing the impact, it is the action of nourishing the soil that is essential. This way of thinking is much more sustainable. Why do a forest and a meadow grow "on their own" when we struggle to grow our vegetables? Because the problem with agriculture today is plowing! By constantly turning the earth over, organisms that exist below 15 cm die. We dry the ground and at the end, we end up with concrete. Soon we will no longer have a choice, we have to reconstruct living soils.
– By reconstructing the biology of the soil, large inputs of organic matter, compost, straw, manure … It will take an average of 2, 3 years to reach the optimal. Result: we will have at least as good quality as before, if not better while having reduced inputs with quality and more nutritious products.
What about your work at Tonnellerie Baron?
– Here, it will also be a question of carrying out market gardening on living soil on the 30 market garden plots and fruit trees. This summer, we should already start harvesting fruit and vegetables from the kitchen garden for the employees' cafeteria. In my new position, I hope I will be able to keep training myself, raise awareness internally, rediscover tastes and find solutions to environmental issues.
Les Gonds_ April the 6th, 2021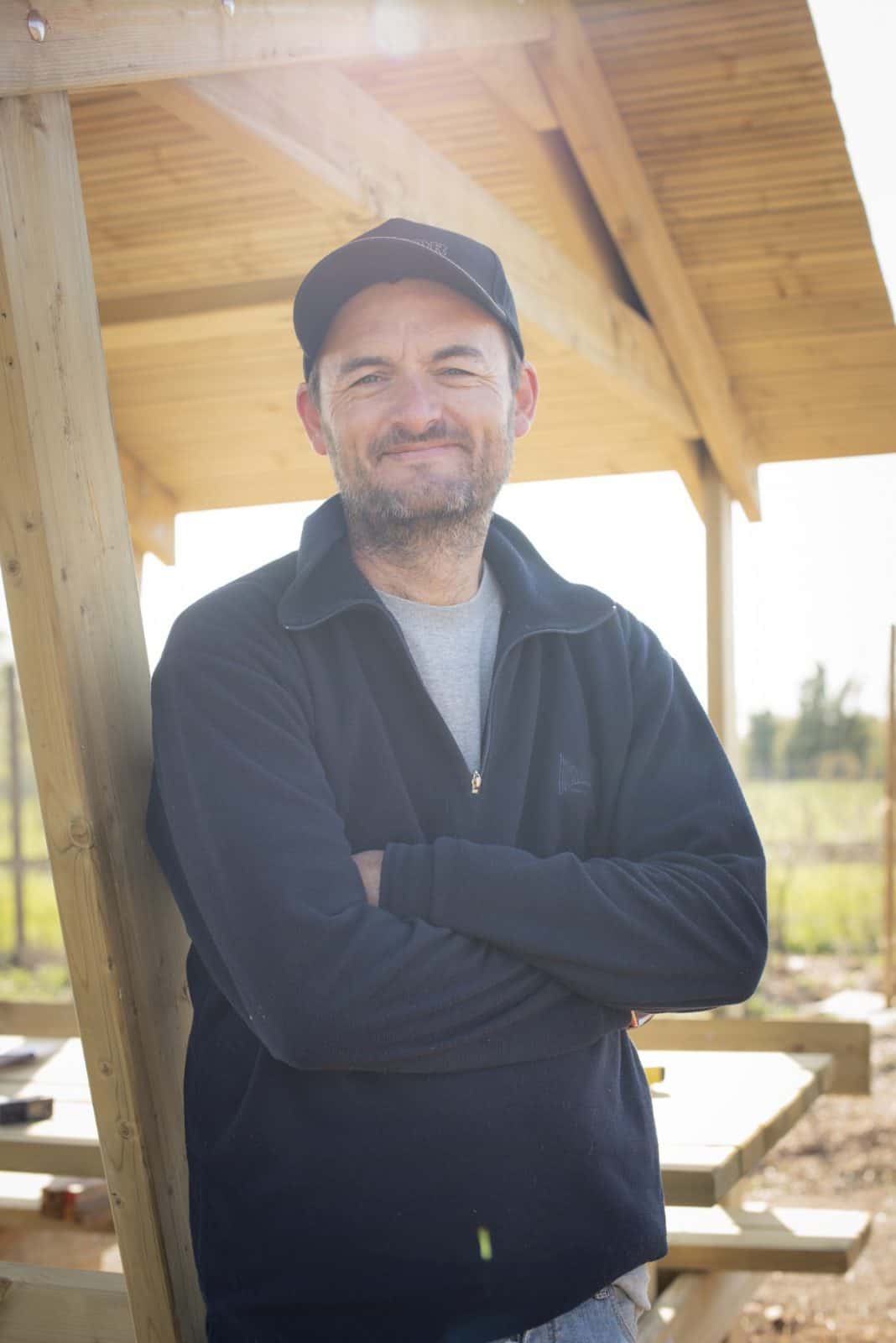 Tristan Lacheau
Gardener at Tonnellerie Baron